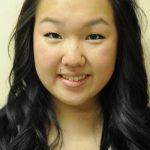 By debtconsolidationhelp.ca – Financial challenges can arise unexpectedly, and it's essential to have a solid budget in place to navigate through tough times. Whether you're dealing with a job loss, a medical emergency, or unexpected expenses, a well-structured budget can help you manage your finances and regain control. In this article, we'll discuss effective strategies supplied by debtconsolidationhelp.ca for budgeting your way through tough times.
Assess Your Current Financial Situation
The first step in creating a budget for tough times is to assess your current financial situation. Take a close look at your income, expenses, and any outstanding debts. This evaluation will help you understand where your money is going and where you can make necessary adjustments.
Prioritize Your Expenses
When facing financial difficulties, it's crucial to prioritize your expenses. Start by covering your essential needs, such as housing, utilities, groceries, and insurance. Make a list of these priorities and allocate your available funds accordingly. This will ensure that you can meet your basic needs even in challenging circumstances.
Create a Detailed Budget
Developing a detailed budget is the key to managing your finances effectively during tough times. Categorize your expenses, including fixed (e.g., rent or mortgage) and variable (e.g., entertainment or dining out) costs. Be realistic and conservative in estimating your income and expenses. Having a clear budget will provide a roadmap for your financial decisions.
Cut Unnecessary Expenses
Review your budget to identify areas where you can cut unnecessary expenses. Consider reducing or eliminating discretionary spending, like dining out, entertainment, or non-essential subscriptions. Every dollar saved can make a significant difference in your financial stability during difficult times.
Negotiate Bills and Seek Assistance
When you're facing financial hardship, don't hesitate to reach out to service providers, creditors, and utility companies. Many organizations offer hardship programs or payment plans to help individuals going through tough times. Negotiating bills and seeking financial assistance can provide some relief and breathing room in your budget.
Build an Emergency Fund
An emergency fund is a valuable tool for weathering financial storms. If you don't already have one, start building it as soon as possible. Even small contributions each month can add up over time and provide a safety net when unexpected expenses arise.
Increase Your Income
To supplement your budget during tough times, consider finding additional sources of income. This could involve taking on part-time work, freelancing, or selling items you no longer need. Boosting your income can help you cover essential expenses and build financial resilience.
Stay Committed to Your Budget
Maintaining financial discipline is crucial during tough times. Stick to your budget and avoid impulsive spending. Regularly review your budget to track your progress and make necessary adjustments as your situation changes.
Seek Professional Advice
If your financial situation becomes overwhelming, consider seeking advice from a financial counsellor or advisor. They can provide personalized guidance, offer debt management strategies, and help you make informed financial decisions.
According to debtconsolidationhelp.ca budgeting your way through tough times is a challenging but essential task for maintaining financial stability. By assessing your financial situation, prioritizing expenses, creating a detailed budget, cutting unnecessary costs, and seeking assistance when needed, you can successfully navigate challenging financial periods. Remember that building an emergency fund and increasing your income can also provide much-needed relief. With commitment and discipline, you can regain control of your finances and work towards a more secure financial future.