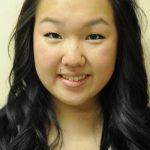 Pain is a common and often debilitating condition that affects millions of people worldwide. Whether it's chronic pain, acute pain, or discomfort from specific health issues, finding effective and sustainable pain relief is a top priority for many. While conventional medicine offers various pain management options, an increasing number of individuals are turning to naturopathic medicine as an alternative or complementary approach to address their pain.
Naturopathy is a holistic system of medicine that focuses on the body's innate ability to heal itself. It combines various natural therapies, dietary and lifestyle adjustments, and non-invasive treatments to promote overall wellness. Learn more at Kelowna Naturopath – Active Care Health Centre
Understanding Naturopathic Medicine
Naturopathic medicine emphasizes the following core principles:
The Healing Power of Nature: Naturopaths believe that the body has an inherent ability to heal itself when given the right support and conditions.
Identify and Treat the Root Cause: Naturopaths aim to uncover and address the underlying causes of pain, not just manage the symptoms.
Treat the Whole Person: Naturopathic care considers the individual as a whole, taking into account their physical, mental, emotional, and spiritual well-being.
Prevention is the Best Medicine: Naturopaths prioritize disease prevention through lifestyle changes, nutrition, and natural therapies.
Naturopathic Approaches to Pain Management
Herbal Medicine: Herbal remedies have been used for centuries to alleviate pain. Naturopaths may prescribe herbal supplements such as turmeric, ginger, or willow bark to reduce inflammation and discomfort.
Nutrition: Diet plays a crucial role in managing pain. Naturopaths assess an individual's nutritional habits and recommend dietary adjustments to reduce inflammation and promote healing.
Physical Therapies: Naturopathic doctors often recommend physical therapies like massage, hydrotherapy, and acupuncture to relieve pain, improve circulation, and aid in the healing process.
Mind-Body Techniques: Naturopaths emphasize the mind's role in managing pain. Techniques like meditation, yoga, and biofeedback can help individuals better cope with pain and reduce stress.
Lifestyle Modifications: Naturopaths work with patients to make sustainable lifestyle changes, which can include exercise routines, stress management, and improving sleep patterns, all of which can contribute to pain relief.
Supplements: Depending on the individual's specific needs, naturopaths may recommend supplements like Omega-3 fatty acids, glucosamine, or chondroitin to support joint health and reduce pain associated with conditions like arthritis.
Homeopathy: Homeopathic remedies are often used by naturopaths to stimulate the body's healing responses, which can be effective in managing certain types of pain.
Mindfulness and Stress Reduction: Chronic pain is often exacerbated by stress. Naturopaths help patients learn stress reduction techniques and coping strategies to minimize the impact of stress on pain perception.
The Role of Naturopathic Medicine in Pain Management
Naturopathic medicine can play a vital role in pain management by offering holistic and patient-centered approaches. It is important to note that naturopathic therapies are best suited for certain types of pain and as complementary treatments alongside conventional medical care. For severe or life-threatening conditions, individuals should always consult with a qualified medical doctor.
Naturopaths work closely with patients, taking the time to understand their unique needs and challenges. They create personalized treatment plans that integrate various natural therapies and lifestyle adjustments to address the root causes of pain and promote overall well-being.
Naturopathic medicine offers a holistic approach to pain management, focusing on addressing the root causes of pain, promoting overall health, and reducing the reliance on pharmaceuticals. While it may not be a one-size-fits-all solution, many individuals find relief and improved quality of life through naturopathic approaches to pain management. If you are considering naturopathic care for pain relief, consult a licensed naturopathic doctor to discuss your specific needs and develop a personalized treatment plan.